*When you click on the button above, you will be redirected to the Wellevate Page on a new tab
Navigating Today's Supplement Market
Finding supplements today is easy. Finding high quality supplements that are ethically sourced, safely manufactured and consistently tested for purity and potency is much more challenging than most people realize. The supplement industry is not as protected as most consumers would assume. The truth is that any product is allowed to go to market, the FDA does not not analyze the content of dietary supplements. Believe it or not, there is no real regulation, quality control or monitoring in place. What the FDA has in place is a set of manufacturing guidelines known as GMP, or Good Manufacturing Practices. Essentially these GMP's are the FDA's expectations for identity, purity, strength, and composition of dietary supplements.

My supplement recommendations have also helped people experience health benefits such as more energy, less anxiety, less pain, better quality of sleep, and digestion/gut health.

I genuinely care about your well-being and safety, which is why I only recommend supplements that are produced by high-quality manufacturers with superior standards and practices.
Supplement Membership Program
My new Supplement Membership Program was created with your needs in mind, and I'd like to personally invite you to join. As a member, you'll be the first to access each new supplement guidebook* (just like this one), be able to automate your supplement orders so you'll never forget, enjoy free shipping on orders $49+, plus you'll save 10% on every purchase throughout the year.

*When you click on the button above, you will be redirected to a Stripe Checkout Page on a new tab
Why choose the
JenFit Lifestyle

for your supplements?
Quality & Care You Can Trust
Feel safe knowing that my recommendations come from top-tier manufacturers who care about producing products that are safe and effective.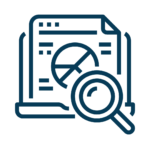 We carefully research so you don't have to. I take the time to sift through suppliers, choosing only the very best companies to work with.
While two product labels may appear to be similar, what you don't see are the potentially allergenic ingredients, production environment, and ingredient quality.
Superior Standards & Transparency
Superior quality ingredients tested for potency, purity and label claim so you can shop with trust.
Passion & Commitment To Achieving Optimal Health
I have a long track record in helping clients create positive transformations to their mind, body and health. Plus, it's always better doing business with someone who's truly passionate about their work.

*When you click on the button above, you will be redirected to the Wellevate Page on a new tab
Most frequent questions and answers